May is Mental Health Awareness Month. The CDC reports that 1 in 5 Americans will experience mental illness in a year. Additionally, 1 in 5 children are experiencing or have experienced a mental illness.
Mental health can feel like a difficult or complicated topic to bring up with children. Especially at an elementary age. There is a fear that introducing complex topics to young children can be upsetting.
However, many students are already experiencing the impact of mental health issues. Behavioral disorders, mental illness, and developmental disorders can begin in early childhood. 1 in 6 children in the US have been diagnosed with a mental, behavioral, or developmental disorder before age 8.
Mental illness changes with time and impacts every child differently. It is important to discuss mental health and managing difficult feelings with children. Doing so encourages empathy, kindness, and understanding.
Books are a wonderful springboard for discussions about mental health. The following list of mental health books for children, are some of our favorites…
Picture Books About Mental Health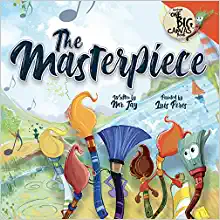 The Masterpiece by Jay Miletsky and illustrated by Luis Peres
The Masterpiece is a charming and colorful picture book. It is about a collection of brushes in an art studio. The brushes get together and decide to create a wonderful masterpiece on a blank canvas.
They soon discover that some of the paintbrushes work differently than the rest. Some paintbrushes paint in circles or yell or hum as they work.
Without mentioning any particular challenge, The Masterpiece helps children recognize and understand neuro diversity. As well as, how developmental disabilities can look in those around them. This book encourages kindness and understanding while keeping the "big picture" in mind. We recommend this book for ages 4-8.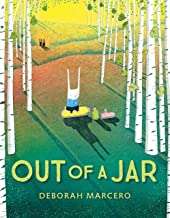 Out of Jar, written and illustrated by Deborah Marcero
Out of Jar is about a rabbit named Llewellyn who struggles with his feelings. Emotions such as embarrassment, sadness, anger, and loneliness are too much for him to bear. Llewellyn decides to hide his emotions in jars and bury them in his closet.
After he's teased for happiness as well, he packs those emotions away until he feels nothing at all. However, the bottles his emotions are stored in start to crack and erupt.
Out of Jar is a great book to begin discussing mental health with students. It helps children to recognize the importance of every emotion, even the ones we don't enjoy feeling. We recommend this book for ages 3-7.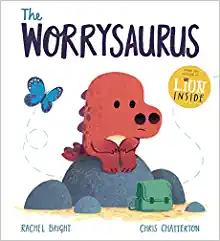 The Worrysaurus by Rachel Bright, illustrated by Chris Chatterton
The Worrysaurus is about a little dinosaur who has an adventurous day planned. He's sketched out his entire schedule and is excited to get started. As he embarks on his journey, he discovers a worry butterfly in his stomach.
The Worrysaurus is a great book about anxiety and the feelings that children face when they start to worry. It also gives ideas for coping mechanisms on how children can overcome their worries.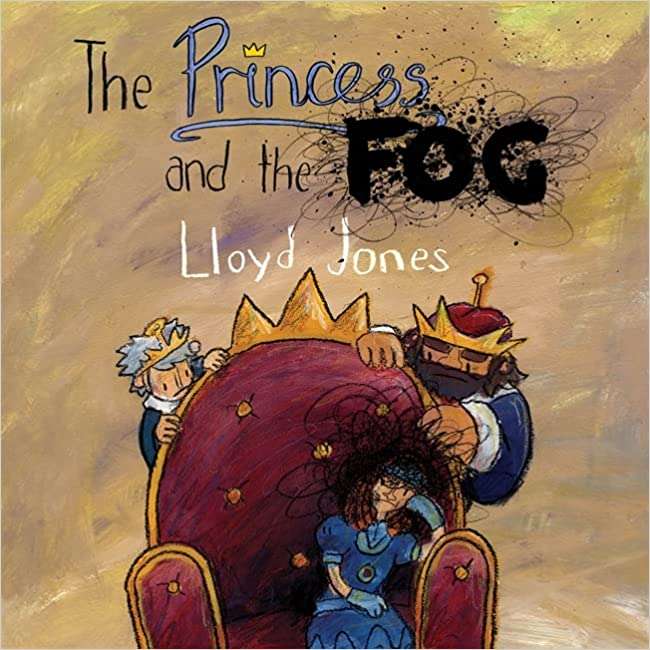 The Princess and the Fog is a picture book about a young princess. She lives a perfectly happy life until her thoughts are consumed by fog. An allegory for depression, the Princess and the Fog is a great starting point for mental health discussions with young children.
Its vibrant illustrations and sense of humor are engaging for children. Depression is discussed in a way that they can understand.
The Girl Who Thought in Pictures: The Story of Temple Grandin, by Julia Finley Mosca and illustrated by Daniel Rieley
The Girl Who Thought in Pictures is the true story of a scientist and person with autism, Temple Grandin. Temple Grandin was born in 1947. During that time, many children who experienced mental illness were sent to psychiatric facilities.
The picture book is a light-hearted story about Temple's differences. It is a wonderful book to introduce both autism and non-fiction to young students. It has charming illustrations and a heartfelt story.
Chapter Books About Mental Health
Some students have grown out of picture books. Luckily, there are plenty of mental health books for kids that address mental health in a way children understand. Chapter books are a great avenue to use as children get older.
Children begin to read chapter books at ages 7-8. This is the same age when mental illnesses or behavioral disorders can become more evident.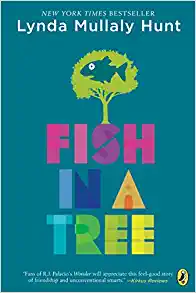 Fish in a Tree details the story of Ally, a sixth grader with dyslexia. Her disability makes it very hard for her to read. However, her new teacher recognizes Ally's ability as a bright and creative child – despite all the trouble she causes.
This book speaks to any child who has ever felt unworthy. We recommend this book for students aged 8-13.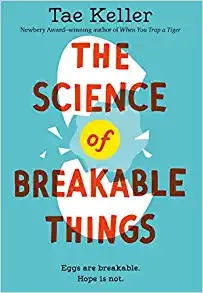 The Science of Breakable Things was named the Best Book of the Year by NPR. This chapter book is about a girl named Natalie who is encouraged to enter a science competition. She is desperate to win the prize money to fly her mother out to see a rare and beautiful flower.
Natalie's mother is a botanist struggling with depression. Natalie believes that the flower can help heal her mother's illness.
We recommend this book for readers aged 8 – 12. It can take them on an adventure of hope, familial love, and miracles.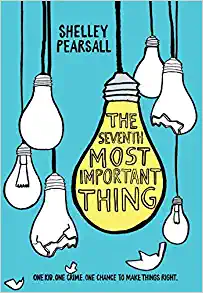 The Seventh Most Important Thing is a book about anger, art, loss, and redemption. It is recommended for students age 12, in the sixth grade. This book follows Arthur T. Owens on his journey from juvenile detention to community service.
It helps readers understand some of the more complex and stigmatized emotions, including feeling angry.
This book follows 12-year-old Lucy, who was struck by lightning when she was eight years old. As a result, Lucy acquired something like "savant syndrome." She can solve any math equation and remembers every set of numbers she hears or sees. However, Lucy also struggles with symptoms of OCD and struggles to live a "normal" life.
The Miscalculations of Lightning Girl teaches children to embrace the things that make us different and educates readers on OCD.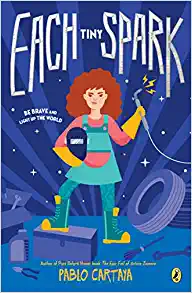 Each Tiny Spark tells the story of Emilia Torres, a young girl with ADHD. She struggles to follow along during the day at school. Emilia needs to remember to do her chores and has a hard time remaining on task.
However, she expects that when her father returns home from deployment, her life will get back to normal. Instead, her father comes home with post traumatic stress disorder (PTSD). Emilia's familiar life has all but vanished.
Each Tiny Spark has received the Schnieder Family Book Award Honor for Middle Grade. It is recommended for readers in grades 4-7. It handles complicated topics like ADHD, PTSD, and familial relationships in a way that young readers can connect and empathize with.
Children's Books About Mental Health
Mental health and mental illness isn't always an easy topic to discuss with younger students. However, not discussing the challenges faced by those with mental illness does not make them go away. Discussing mental health books for kids can encourage students to take care of their mental and emotional well-being.