As Memorial Day approaches, it's important to take the time to honor those who have died for our country. One way to do this is through art. Memorial Day art projects are a great way to engage kids in learning about the holiday and its significance.
Follow along as we explore some fun and easy Memorial Day crafts for kids.
10 Easy Memorial Day Craft Projects
Firework Salt Painting:
You will need:
Instructions:
Draw firework designs with glue on the cardstock.
While the glue is still wet, sprinkle salt over the glue lines.
Shake off excess salt and let it dry for a few minutes.
Dip a paintbrush in watercolor paint and gently touch it to the salted glue lines.
Watch as the paint spreads along the salt, creating a beautiful firework effect.
Use different colors and repeat the process for multiple fireworks.
Add additional details with toothpicks, if desired.
Memorial Day Paper Chain
What you need :
Instructions:
Cut the construction paper into strips, approximately 1 inch wide and 6 inches long.
Create a pattern by alternating the red, white, and blue strips.
Take one strip and form it into a circle, securing the ends with glue or tape.
Take the next strip and thread it through the first circle, forming a second circle.
Repeat the process, adding more circles until you reach the desired length.
Hang the paper chain as a decoration for Memorial Day.
Star Spangled Slime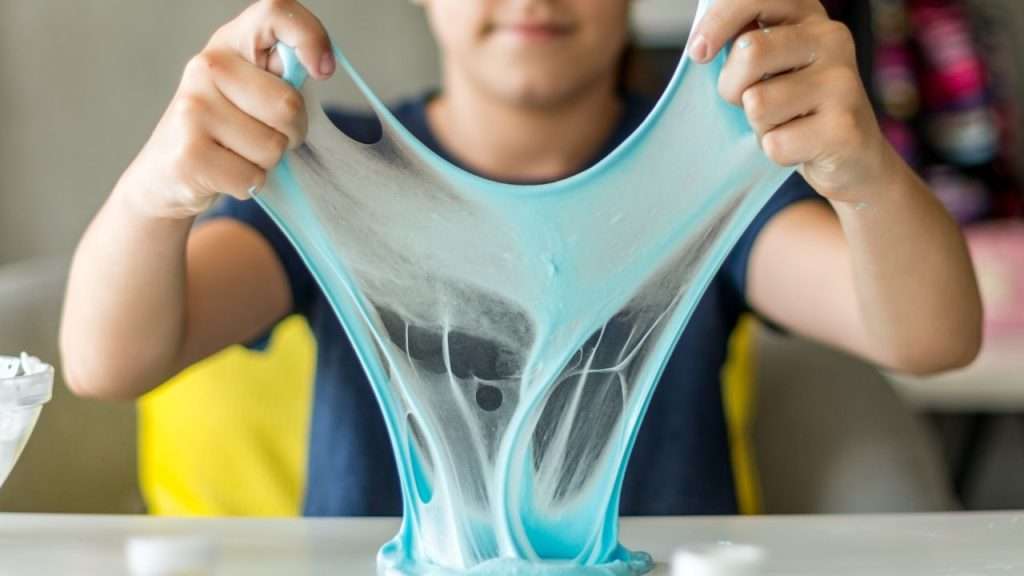 Materials:
Instructions:
Pour the entire bottle of clear glue into a mixing bowl.
Slowly add liquid laundry detergent to the glue, about 1 tablespoon at a time.
Stir the mixture with a spoon or popsicle stick as you add the detergent. Keep stirring until the slime starts to come together.
Continue adding more detergent and stirring until the slime reaches your desired consistency. You may need to add more or less detergent depending on the brand and thickness.
Once the slime is less sticky and forms a ball, take it out of the bowl and knead it. This will help to make it smooth and stretchy.
If the slime is too sticky, you can add a little more laundry detergent. Continue kneading until it becomes less sticky. Mix in patriotic confetti.
United States of America Flag Windsock
What you need:
Instructions:
Cut strips of red and white construction paper, approximately 1 inch wide and 12 inches long.
Alternate and glue the strips together to create a striped pattern.
Cut a rectangle of blue construction paper and glue it to the upper left corner of the striped paper.
Punch holes along the top and bottom of the striped paper.
Attach a piece of string or yarn to both ends of the paper using the holes.
Gather the ends of the striped paper and staple them together to form a cylinder shape.
Attach a longer string or yarn to the top for hanging.
Egg Carton Poppy Wreath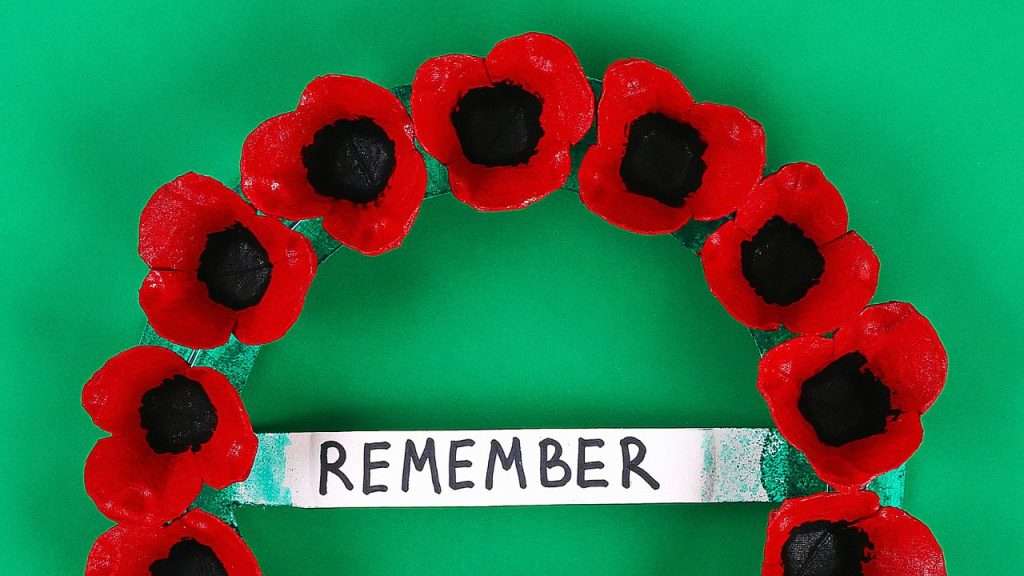 Poppies have become a memorial day tradition because of a famous poem, "In Flanders Fields," by Lieutenant Colonel John McCrae. The poem describes fields of poppies that grew over soldiers' graves who died in battle.
What you need:
Instructions:
cut apart the egg spaces to make a small cup for each flower
add a scallop edge with scissors to each cup
paint each piece red
glue a black pom-pom in the middle
cut a wreath shape out of poster-board
paint it green
glue each flower cup onto the poster-board to form a wreath
DIY Patriotic Bunting
What you need:
Instructions:
Cut out triangles from the red, white, and blue fabric or felt.
Arrange the triangles in a pattern of your choice.
Help children glue or sew the triangles onto a length of ribbon.
Leave extra string or ribbon on each end for hanging.
Hang the bunting as a patriotic decoration for Memorial Day.
Handprint American Flag Kids Craft
What you need:
Instructions:
Dip one hand in blue paint and make a handprint in the upper left corner of the white construction paper.
Use a paintbrush to paint red stripes across the rest of the paper.
Let the paint dry completely.
Cut out a small rectangle of white paper and glue it onto the blue handprint to create stars.
You can also use a pencil to draw stars on the blue handprint.
Display the handprint flag on a wall or bulletin board.
Thank You Cards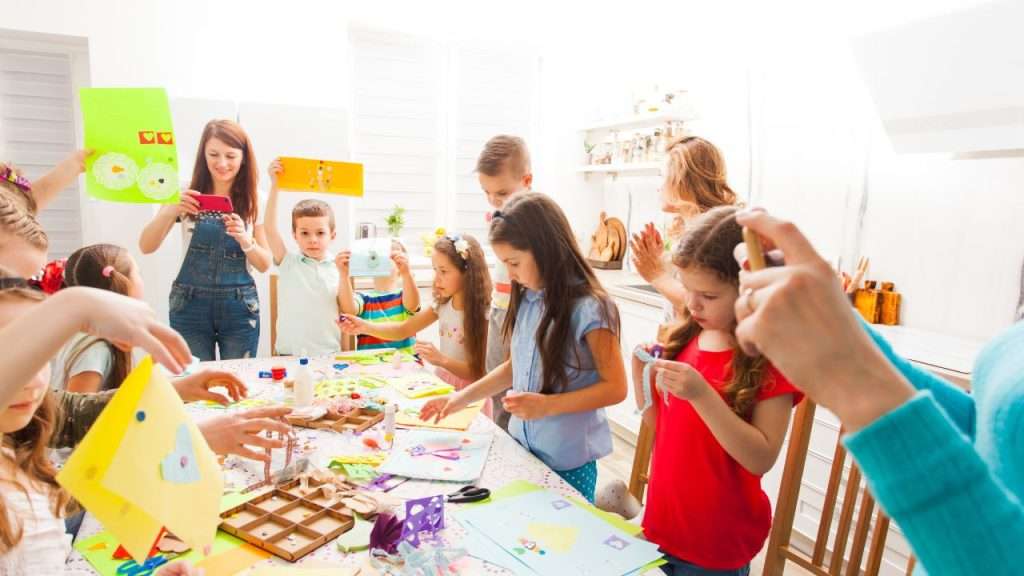 Saying thank you is one of the easiest ways to honor someone. If you know veterans in your community, you can deliver cards personally, or some organizations will send cards to veterans.
For example, Homefront Hugs Foundation will deliver cards to wounded warriors.
Patriotic Mason Jar Lanterns
What you need:
Instructions:
Paint one jar red, another white, and another blue. Allow them to dry.
Use a paintbrush to add white stars to the blue jar.
Once the paint is completely dry, place a tea light candle inside each jar.
Turn on the candles and enjoy the patriotic glow.
Flower Pot Flag Craft
Materials:
Red, white, and blue acrylic paint
Small American flag or star stickers (optional)
Flowers or plants of your choice
Instructions:
Paint the flower pot with red and white stripes or a combination of red, white, and blue.
Let the paint dry completely.
Add small American flag or star stickers to the painted surface, if desired.
Fill the pot with soil and plant your favorite flowers or plants.
Place the flower pot on a porch, patio, or tabletop to add a patriotic touch to your Memorial Day decorations.
Learn Bright
Helping children learn is the most important job in the world. Our mission at Learn Bright is to help teachers and parents do just that. We hope that as you celebrate Memorial Day, these fun crafts and activities for kids will inspire you.
For more memorial day activities and resources, check out our free lesson plans on the, Lincoln Memorial, Washington Monument, and more! We wish you a fun Memorial Day!