Easy to follow lessons

designed to help parents help their students
We know that some of the best learning happens outside of the classroom. For this reason, our lesson plans aim to teach only pertinent information. By cutting out the fluff, you can focus on what is most important—your kids, what they really need to know, and the education that happens outside a traditional classroom.
With Learn Bright you regain the freedom to choose. Our lessons are easily adaptable so that you can help your child with what they need most. We also provide great learning activities and give ideas that help you find your own social and extra-curricular activities.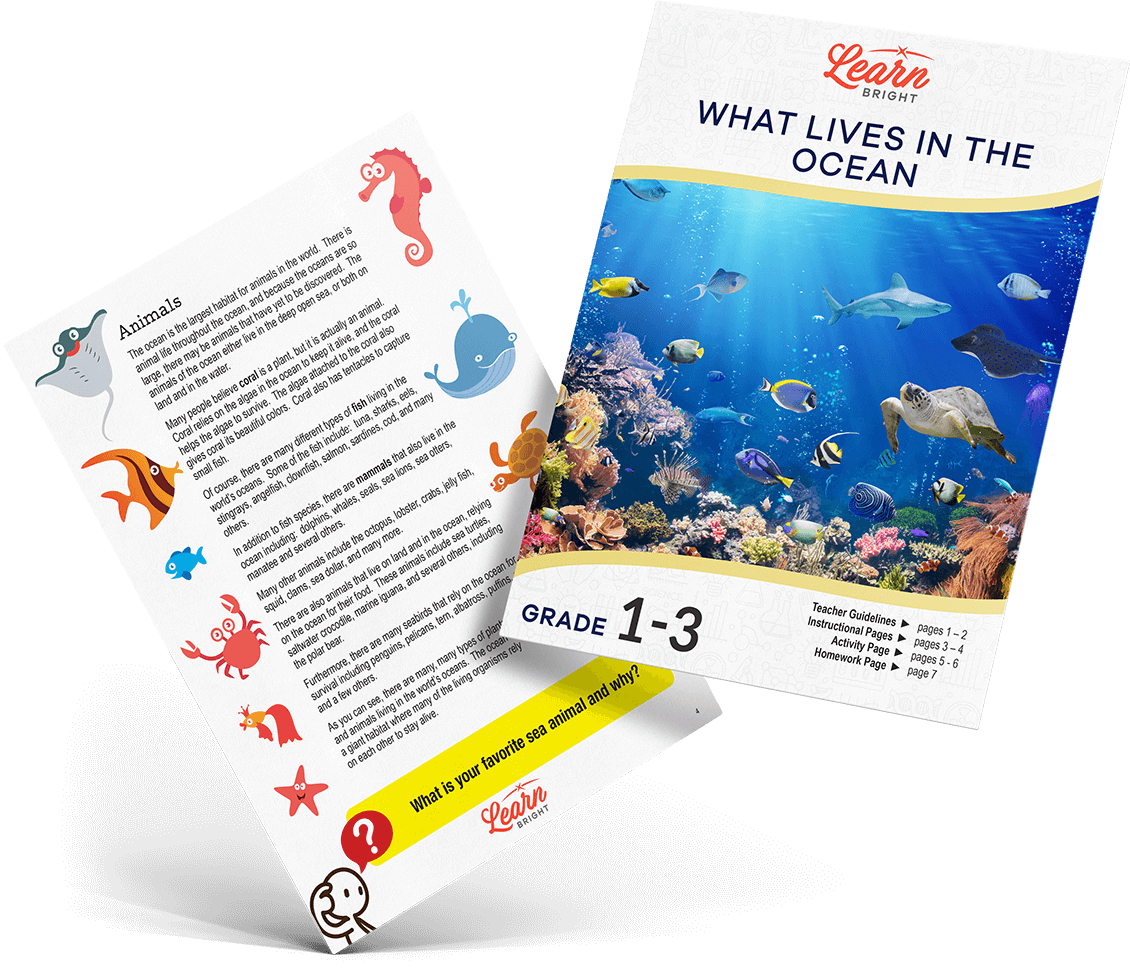 Step-By-Step Lesson Plans and Instructions
Homeschooling your kids is not your first job. We know that you have a lot on your plate and celebrate your willingness to also tackle school at home. This is why we created such easy to follow step-by-step lessons.
Engaging and Informational Activities
One of the greatest things about home schooling is the freedom to teach outside of the classroom. Our activities can be used in conjunction with some of your own. Going on a family field trip to the zoo? Great! Our activities work great on the go.
A one-stop shop for your homeschool lesson plan needs
Learn Bright lessons are truly the final stop for all of your lesson plan needs. We provide all the material you need so that you can stop scouring the internet for resources and focus on what you do best.
Lessons that are easily adaptable to help children learn
Our lessons are designed to be adaptable to your needs. You can make them longer, shorter, harder, or easier. So, stop searching the web, download one of our lessons and have fun teaching your child.
Created by professional teachers as well as parents
All of our content has been written and created by professional teachers who also happen to be parents. We know firsthand what works in both settings and what doesn't – and we think you'll see amazing results from our lessons.
Fun Practice Activities, Worksheets,
and More
Our worksheets coincide with fun content and instruction pages and are created to support the lesson objectives. To reinforce learning, each lesson plan comes with at least:
One Homework Assignment (with Answer Keys as Needed)
Use one or all depending on your child's needs and your timeframe. It's up to you.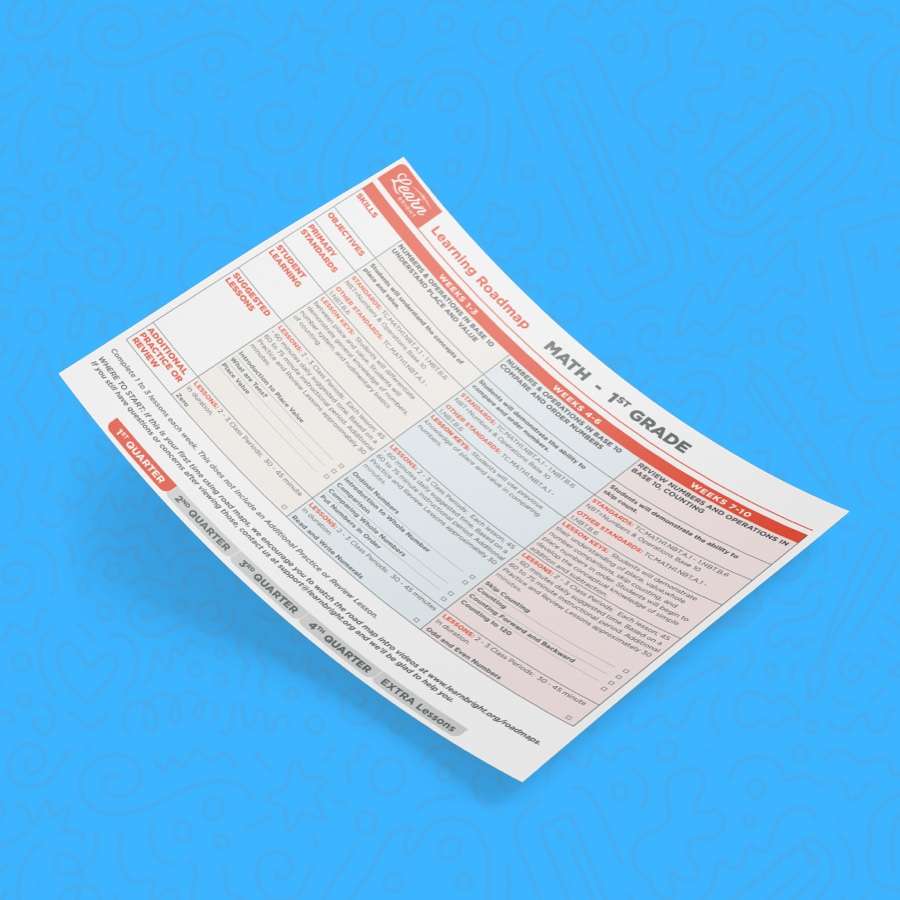 Learn Bright learning roadmaps provide an excellent schedule to follow for teaching our lesson plans. Whether you are a teacher in a classroom or a homeschooler, these outlines will help you keep track of the subjects you need to teach your students.
Easily adjustable to meet your child's unique needs
Takes the guesswork out of building a curriculum
Built towards your state's educational standards
More About Roadmaps
"I love how this resource provides quality learning tasks that support the amazing video resource. Very useful for this busy teacher!"

Amanda W.
"This curriculum is straightfoward and easy to use! For us, it's a great supplement and entry point into learning more information outside what is in our curriculum."

Kassi C.
"The lessons I have downloaded (all have been free) have all been amazing! It has really been a valuable resource for me and my daughter. I love the YouTube channel too. My only regret is that I didn't find it sooner. Very grateful for such an amazing resource."

Belinda W.
"I LOVE this ready to use lesson! Thank you for also including links to extra videos to watch. I absolutely love EVERYTHING about this resource!!"

Heather K.
"Absolutely amazing lesson with ready to print pre-made materials YES! This is exactly the type of thing teachers need! High quality ready-to-use lessons. THANK YOU!"

Stacey K.