Are you trying to find gratitude books for kids?
Raising grateful children is a priority for many parents. An attitude of gratitude brings better mental health, emotional stability, and overall life satisfaction.
Fortunately, parents don't need to educate their offspring from scratch. Numerous gratitude books for kids are available to help grow thankful hearts and teach the value of thankfulness in daily life. Here's our top ten:
Mo Willems is famous for making some significant contributions to children's entertainment. The writer, author, and animator worked on various famous IPs, including Sesame Street and the Sheep in the Big City for the Cartoon Network.
The Thank You Book is part of the Elephant & Piggie series that follows the two characters on their adventure. Piggie is intent on thanking everyone, but Gerald worries Piggie will forget "someone important."
The Thank You book is the 25th and last in Mo Willems' Elephant & Piggie series. It caps off a successful title and speaks to the author's personal sense of gratitude.
You'll find spirited back-and-forth between the two best friends throughout the book. Willems develops the characters beautifully, with each having a distinct personality. Gerald reminds Piggie to thank all the readers at the end of the book in a feel-good conclusion.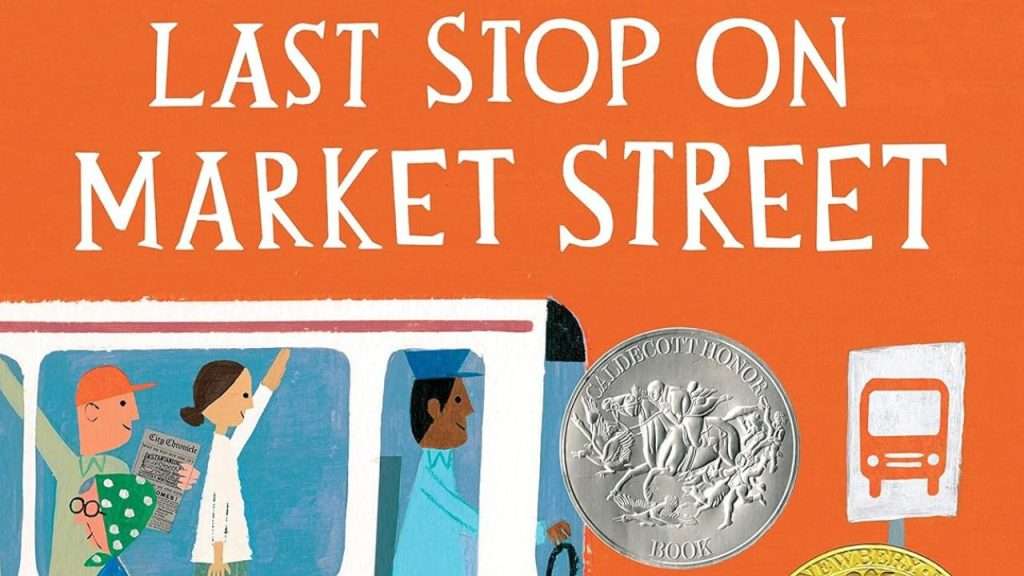 Last Stop on Market Street by Matt de la Peña follows the story of a boy called CJ who learns to appreciate beauty in the everyday world. While things might not be perfect, he finds gratitude on a simple bus journey home.
De la Peña and co-author and illustrator Christian Robinson drew on their personal experiences in writing the book. The prose deals with various issues of race and class, as perceived by the young teen.
The story starts with CJ and his grandmother leaving a church and walking in the rain to a bus stop. CJ asks his grandmother why they have to get wet. She reminds him that even the plants and trees need water. Then, while waiting at the bus stop, CJ sees a friend being driven home by his father and asks why his family doesn't have a car.
During the bus ride, CJ listens to a man playing a song on his guitar, causing him to feel a sense of beauty and gratitude. The story ends with a stint at a soup kitchen.
Released in 2015, Last Stop on Market Street enjoyed significant critical acclaim. In 2016, the book won the Newbery Medal, the highest prize in children's literature, along with numerous other accolades.
Otis Gives Thanks follows the story of a tractor called Otis. The chirpy fellow is thankful for the land in which he lives and being able to play fun games with his friends, like hide-and-seek and ring-around-the-rosy. He and his farm friends aim to make life as joyful as possible, celebrating everything in their lives, including love, the greatest gift of all.
Loren Long's book eventually became a children's bestseller after its 2017 release. The narrative has a strong sense of warmth and gratefulness, uplifting for children and parents alike. The beauty of Otis' character comes through strongly and reminds readers to appreciate what they have in their lives.
Loren Long's success with this book follows his seminal contributions elsewhere. The writer and illustrator previously modernized Watty Piper's famous The Little Engine That Could and provided the artwork for Barack Obama's Of Thee I Sing. 
Bear Says Thanks by Karma Wilson is a book with gratitude at its core. The primary theme is friendship and the value of saying "thank you" when someone says or does something nice for you.
The story begins when Bear has the idea of having everyone over for a nice dinner to say thank you to them. Bear's friends arrive one by one with platters of food to share. However, being disorganized, Bear doesn't have any ingredients in the cupboards to rustle up dishes!
For Bear's friends, his lack of food isn't a problem. He can tell them stories and provide them with a nice, warm lair to feast.
Karma Wilson writes the book in a rhythmic and friendly fashion, with plenty of illustrations for young readers. It is part of her award-winning Bear Books series, which also includes Where is Home, Little Pip, and A Dog Named Doug. 
Karma only began writing when she and her husband received a tax refund to buy a computer. Before that, she never intended to have a career as a writer.
Gratitude Soup is a book by actress Olivia Rosewood. The gratitude theme comes from her experience with spiritual teachers like Eckhart Tolle and Indian yogis.
The story is about Violet, a Purple Fairy. She learns to make "gratitude soup" by thinking about all the things she is grateful for. She then mixes them in a pretend pot.
However, Rosewood didn't only intend Gratitude Soup to be ephemeral. She also wanted it to be practical. Research shows that grateful people have a more peaceful mind and healthy body. Parents can use Gratitude Soup to teach children to be thankful for what they have using fun stories and rhymes.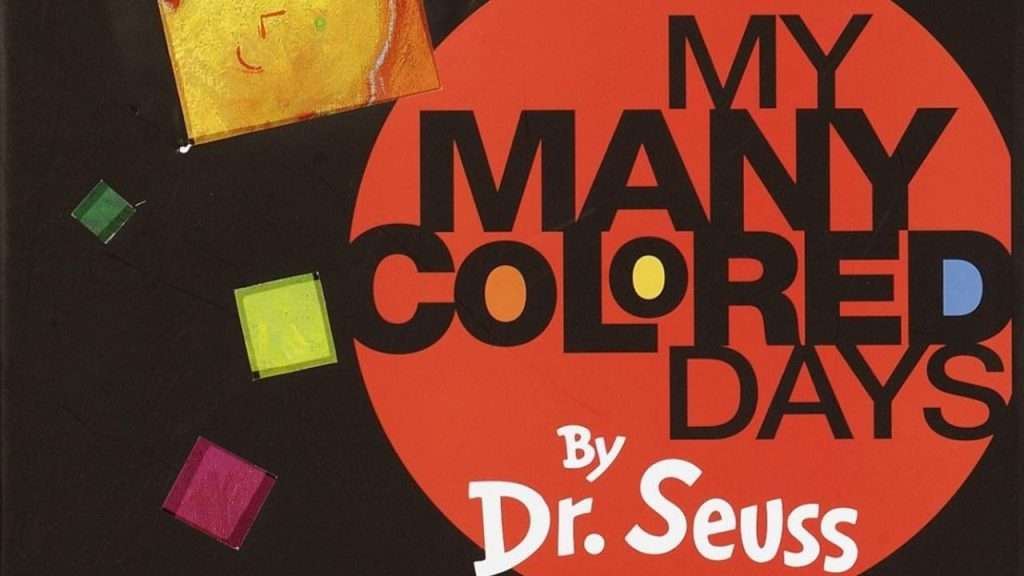 Published in 1996, My Many Colored Days is a famous children's book on gratitude by Theodor Giesel under the pen name Dr. Seuss. Giesel wrote the original manuscript in 1974, but publishers only published it after his death in 1991.
Giesel intended the story to use color to express feelings and moods over words but couldn't find a suitable artist. Later, painters Steve Johnson and Lou Fancher stepped in to fill the void.
The story begins by discussing how the narrator feels on different days of the week. Some days, he is up, and others "low, low down."
The concept is to teach young children and toddlers about their feelings, including gratitude. It shows how it is normal to have some good days and some bad ones.
Gracias Thanks tells the story of a Mexican-Caucasian boy. The book is in both Spanish and English on every page to include more people and introduce Spanish to young English speakers.
The story starts with the boy thanking the sun for waking him up in the morning and continues along the same lines. He thanks a ladybug that lands on his finger, calling it a "little red flying surprise." After that, he says thanks to the foamy waves at the beach and the bees that didn't sting him in the trees.
Mora shows the reader that it is possible to find gratitude in every situation. It also celebrates different languages and cultures, encouraging children to focus on what they are grateful for in their lives.
Thanks for Thanksgiving is a book that helps young readers express their gratitude for the Thanksgiving holiday. Again, the book focuses on life's blessings and how young children can be grateful for them.
The story follows the tale of a boy as he recounts everything he feels grateful for during the holiday period. He discovers many reasons to be thankful, including the food on the table, his cozy home, and the beauty of the natural world. However, he is most grateful to be together with loved ones.
Markes targets the book to preschool children. The narrative shows how essential gratitude is but also covers themes such as family, meaning, and tradition.
The Very Hungry Caterpillar is a seminal 1969 children's book about a hungry caterpillar who transforms into a beautiful butterfly. Thanks from The Very Hungry Caterpillar is a reimagining of this classic tale, focusing on the caterpillar protagonist's gratitude for everything in life.
The story begins with the hungry caterpillar saying thanks to his fellow creatures. Then, it goes on to thank nature and virtues, such as being gentle, curious, and brave.
The book is perfect for Thanksgiving and features beautiful illustrations in the original style.
Finally, The Giving Tree by Shel Silverstein is a classic tale loved for its thought-provoking themes and narrative. The 1964 is a timeless classic and focuses on love, selflessness, and sacrifice.
Silverstein centers the narrative on a boy and a tree. It starts with the tree offering the boy everything he wants, including fruits and branches, to make a swing.
However, as the boy gets older, he continues returning to the tree, asking it for more and more. Eventually, the tree sacrifices its well-being to serve the boy.
The main theme is unconditional love and the selflessness of the tree. However, it is also a cautionary tale against restlessness and the constant desire for more.
For more resources on teaching kids values and morals, check out our Fables lesson plan!