March 2nd is Dr. Seuss' Birthday, also known as national Read Across America Day! To help you and your kids get the most out of this fantastic holiday, check out our guide:
What is Read Across America Day?
Read Across America Day is a national holiday developed by the National Education Association. It is the nation's largest celebrated day for reading. It primarily encourages young students to read. The holiday emphasizes children's books and reading.
Who was Dr. Seuss?
Read Across America Day takes place every March 2nd– on Dr. Seuss' birthday. Also known as Dr. Seuss Day, the holiday celebrates both Dr. Seuss and reading in general. Many people like to take the day to read their favorite Seuss books.
Dr. Seuss was a prolific author, activist, and illustrator most famous for his children's books. Although he passed away in 1991, his works remain some of the most recognizable and well-read today.
Born on March 2nd, 1904, by the name Theodore Seuss Giesel, Dr. Seuss never earned a doctorate in anything. In the 1920s, Seuss attended Dartmouth College. He spent most of his free time writing comedy pieces for the school newspaper. After sending in too many submissions, the editors banned Seuss from writing in the publication! So, he would sneak in submissions using pen names, but the only one that stuck was "Dr. Seuss."
Suess' first book, And to Think I saw it on Mulberry Street, was published in 1937. The book was a hit, but he didn't continue writing children's books until after World War II. Once the war ended, he became a full-time children's book author and wrote eight hours every day!
Dr. Seuss' Legacy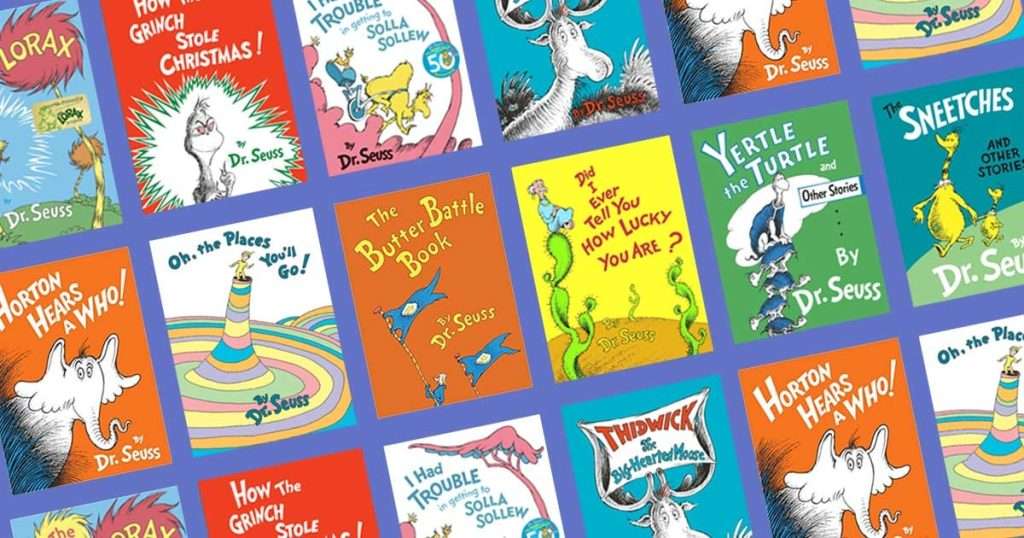 In 1958, Seuss created his own publishing company, Beginner Books Inc. It became a division of Penguin Random House in 1960. The company focused primarily on publishing books for young children starting to read. The first books published by Beginner Books included: One Fish, Two Fish, Red Fish, Blue Fish (1960), Green Eggs and Ham (1960), Hop on Pop (1963), and Fox in Socks (1965).
At the time, educational books for children learning to read focused on mechanics and pronunciation. They were incredibly boring primers. Teachers would use them in schools to get kids reading. What made Seuss' books different was their rhyme scheme and plots. Unlike the primers, every Dr. Seuss story featured a simple storyline. They incorporated rhymes made from simple words that children could easily repeat. The rhymes would indirectly teach them pronunciations.
Since their start, Dr. Seuss' books have become a staple for young readers. They aren't just educational but fun, too!
Dr. Seuss' works have stuck with children and adults for decades. Several films have been produced using his stories as inspiration. There are also a few television shows and even musicals. Suess's books have been translated into many languages. His stories are sold worldwide.
Seuss spent lots of his free time encouraging children to read and love reading. That's why Read Across America Day takes place on his birthday!
Celebrate Dr. Seuss
So, how can we celebrate Dr. Seuss this year? When it comes to making the most out of your Dr. Seuss day, there are tons of things you can do with your kids:
Read his Books!
The biggest, most obvious thing to do is to read! Seuss loved reading, and the best way to celebrate his day is to read his books. Read them out loud with your kids. Get into the Seuss spirit by acting them out, dressing as characters, or simply reading together.
When you finish reading the book, why not start a discussion? Ask your child what parts they found the most interesting or how they liked the rhymes. Try to help them find the story's meaning. Talk with them about what some of the lines mean. You might come to some interesting conclusions!
Watch a Film
If you're looking for the chance to share some history with your kids, show them some old Dr. Seuss films! The original How the Grinch Stole Christmas animation is always a classic. Did you know that you can also watch original animations of his other works? Check out some of his classics from the late 1900s. The Lorax (1972), The Butter Battle Book (1989), Horton Hears a Who (1970), Horton Hatches the Egg (1942), and The Cat in the Hat (1971) are all great options!
When you finish watching, ask your kids what they thought of the movie. Was it like the book? Which version did they prefer?
Plant a Tree
Fans of The Lorax know that trees are essential to a healthy environment. While you could make your own truffula tree, why not bring the book to life by planting a tree of your own? Planting trees and flowers with your children is a great way to get them interacting with nature. You'll certainly be doing the Lorax proud! To get started, visit your local garden store and find some local plant starters (they don't have to be trees). Then plant the pips with your kids to help restore the environment, just like in the book!
Have You Tried Green Eggs and Ham?
If you haven't tried green eggs and ham, you really should– they're great! To make your eggs green, puree some broccoli or spinach and add it to your scrambled eggs. Help your kids make a green eggs and ham breakfast. Have fun adding their favorite veggies, cheese, and ham.
Teach your Kids about Seuss in Class
If your children are fans of Dr. Seuss, why not spend class time this March 2nd learning about him? Our lesson plan about the life and works of Dr. Seuss is a great resource! It includes lots of fun talking points and a series of interactive activities. You will enjoy the homework activity, encouraging parents to read with their kids!
5 Ways to Make Reading Fun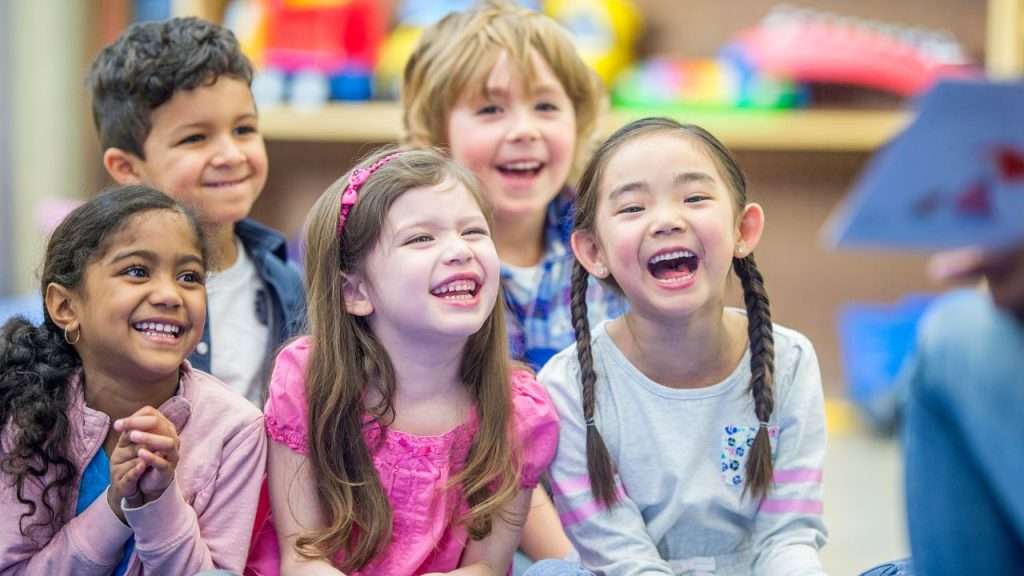 This Dr. Seuss day, let's focus on making reading fun for kids everywhere! If your kid isn't too keen on reading, you can do plenty of things to help make reading fun. Here are some of our favorite ways to make reading time interactive:
Get into Voice Acting
Making up voices for the characters in your books is a great way to make reading interesting for you and your kids. Try to make different voices for each character, and use them whenever you can.
Act out Scenes from a Book
Are your kids more action-oriented? Take your voice acting to the next level by acting out scenes from their favorite books! Do they love the scene where the boy discovers the Once-ler's crazy house? Or maybe they want to convince you to try some green eggs and ham. Whatever it is, act out the stories with your kids to create a fun, interactive environment.
Get Creative!
Arts and crafts provide kids with a fun, hands-on experience that can unleash their creativity. Make sock puppets, paper dolls, or crazy contraptions. Crafts bring the books to life and give you plenty of props for acting out your favorite scenes.
Enjoy Book-Related Recipes
It's not just about green eggs and ham. Make recipes from all their favorite books. It will help connect them to the stories they are reading. A cookie for a mouse, taco for a dragon, or even a meatball falling from the sky are all good places to start.
Field Trips
Have your children ever wanted to see Yertle the Turtle? Or maybe they want to visit a place like Mulberry Street! Taking your kids out to see places, creatures, and art is an excellent way to connect reading with real life. Museums and zoos are fantastic go-tos for field trips!
However you decide to celebrate this year, we hope that reading will take you on many awesome adventures! The places you'll go when you read with your child are beyond your wildest imaginations. Happy adventures!