Black History Month can be a fantastic opportunity to learn about the vital contributions African Americans have made to our country. From inventors and scientists to civil rights leaders and athletes, these inspiring individuals have helped shape America into the diverse and thriving nation it is today.
There are many exciting ways kids can celebrate Black History Month. Keep reading to learn more about Black History Month and discover some creative ideas you can do with your students!
History of Black History Month
Before you get into the fun activities, prep kids with background information about how Black History Month got its start and what it honors. Black History Month is celebrated every February in the United States. It's a time to remember and celebrate the achievements of black Americans, both past and present, from all periods of U.S. history.
How Black History Month Started
The history of Black History Month begins with Carter G. Woodson, born in 1875 in New Canton, Virginia. His parents were formerly enslaved people. Woodson's father worked in the coal mines, while his mother was a domestic worker.
Woodson's parents instilled in him the importance of education. As a result, Woodson earned his doctorate and became a professor at Howard University, teaching history and sociology. While there, he founded the Association for the Study of Negro Life and History.
In February 1926, Carter G. Woodson and the Association for the Study of Negro Life and History announced Negro History Week. The organization's goal was to promote and preserve the history of black people. The week coincided with Abraham Lincoln's and Frederick Douglass's birthdays.
The response was overwhelming. Negro History Week grew in popularity throughout the country, and by the 1970s, Negro History Week had evolved into Black History Month.
Black History Month Today
Today, we continue to celebrate the achievements of African Americans and their contributions to society. Black History Month is celebrated not only in the United States every February but in Canada and the United Kingdom in October.
Black History Month Activities for Kids
There are so many fun and creative ways to celebrate Black History Month with elementary-age students, it is hard to choose! Here's a few of our favorite crafts and activities to try with your kids.
Read a Book That Celebrates Black History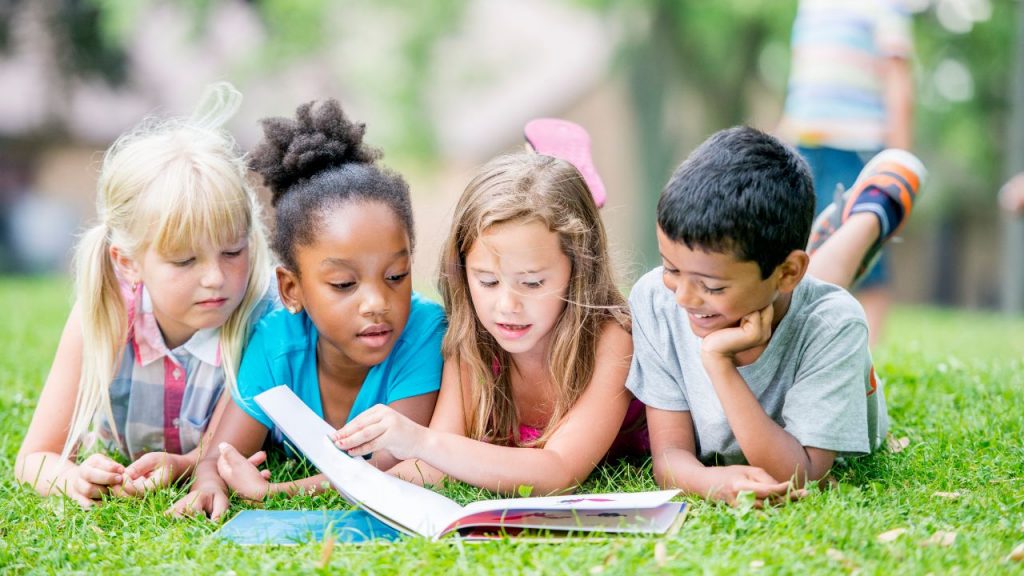 Books about black history can teach kids about the accomplishments and struggles of various black role models. From the civil rights movement to more recent events, such as the Black Lives Matter movement, these stories help kids understand and appreciate the diversity of the human experience. They can also inspire kids to pursue their own dreams and goals.
Here are a few of our book recommendations.
Host a Living Wax Museum with a Black History Theme
A living wax museum is an excellent option if you're looking for a creative and interactive way to teach your elementary students about historical figures. Students can have fun learning about influential individuals in black history. Plus, they'll love getting to show off their creativity!
Celebrate Black History Month with a living wax museum by following these steps.
Choose your historical figures. You can have students research and choose their own black history figures, or you can assign them. Some great choices include Martin Luther King, Jr., George Washington Carver, Harriet Tubman, Rosa Parks, Mae Jemison, Jackie Robinson, Louis Armstrong, Ruby Bridges, Alma Thomas, Thurgood Marshall, or Barack Obama.
Have students research their assigned or chosen figure from our lesson on African American history or other credible sources. They should collect information on their life, work, and impact on history.
Students will then create a costume and props to represent their figure. This is where they can get creative!
Once everything is ready, it's time for the museum! Students will take turns being their historical figure and giving a short presentation to the class.
Play Songs and Music About Black History
Songs and music can be a great way to engage students in learning about the contributions of African Americans to our country. Celebrate black musicians, such as jazz legend Louis Armstrong. Delight their ears with video clips and recordings of performances.
Many excellent resources are available to help you choose appropriate songs and music for your students, including the following…
Create Black History Month Art Projects
Get kids excited about celebrating African American history and culture with creative Black History Month art projects for kids. Have fun with it. Encourage kids to let their creativity flow and enjoy themselves!
Here's just a sampling of the many art projects your kids can enjoy creating.
Design a Martin Luther King, Jr. poster. In coordination with a lesson about Martin Luther King, Jr., have students work on their own or in a small group to design a poster that advertises one or more of the events the civil rights leader helped to organize.
Cut out a diverse handprint heart. Have students trace their hands onto various skin-toned colored construction paper and glue them to a large heart shape on a bulletin board or poster. Older students can write inspirational sayings or quotes from black history leaders onto their handprints.
Paint colorful, abstract designs like Alma Thomas. Show examples of Thomas's paintings and talk about how she used color and line to create her abstract designs. Next, have students choose a color palette and begin painting their paper. Encourage them to experiment with different brushstrokes and patterns in their design.
Do a STEM Lesson with Peanuts
Learn about the contributions of African Americans to the fields of science, technology, engineering, and math (STEM).
Among the many African Americans who have made important contributions to STEM, George Washington Carver stands out as one of the most important inventors of the 20th century. As an agricultural scientist, Carver developed hundreds of products from peanuts, sweet potatoes, and other plants.
After a lesson on George Washington Carver, have students engage in a STEM related activity with peanuts. (Keep classroom allergies to peanuts in mind when providing peanut snacks.)
For a fun and easy STEM lesson with peanuts, try one of the following ideas.
Use peanuts to teach about measurement, weight, and volume.
Experiment with different ways to shell peanuts.
Design and build a peanut-powered machine.
Grow peanut plants to teach about plant life cycles.
Use peanuts as part of a healthy eating and good nutrition lesson.
Play a Black History Month Trivia Game
For a fun way to help your kids learn and remember facts about Black History Month, try a trivia game! Kids can work in teams or individually to see who can get the most questions right.
Here are a few tips on how to make a trivia game that is fun and educational for elementary age kids.
Make sure your students are prepared. Give students time to learn facts related to Black History Month. Perhaps watch a video about Martin Luther King, Jr. and base your trivia questions on the information shared.
Keep the questions simple. Make sure they're easily answered in a few words.
Add a visual element. Use pictures, flashcards, or even videos to help students understand the question and make it more fun!
Use a timer. This will help keep the game moving and help your child focus on the question at hand.
Offer a reward. Whether it's a small treat or a point system, having a prize at the end will motivate your child to keep playing and learning!
Donate to Charities That Support Anti-Racism, Equity, and Equality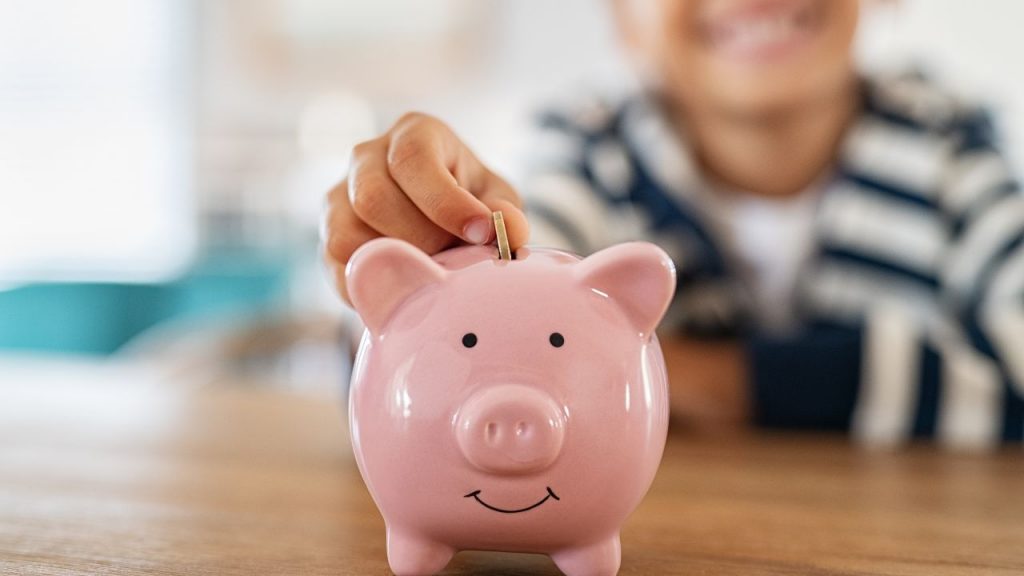 Teach young kids that they have the power to create positive change! Even elementary-age students can help support charities, either locally or globally, that promote anti-racism, equity, and equality.
Many charities also accept online donations. You can visit their websites to learn more about how to donate. Consider donating to the Black Youth Project, KIND, Loveland Therapy Fund, Amistad Law Project, NAACP Legal Defense and Educational Fund, and other worthy causes.
Free Lesson Plans for Black History Month
At Learn Bright, we're a community of family, friends, parents, and teachers who strongly believe in education. Our lesson plans are written by teachers for teachers. And they're easy to use – everything's included in one pdf! With one quick download, you're ready to teach. Sign up for free and get access to our incredible resources today!